We Combine the Compassion of Yesterday with the Technology of Today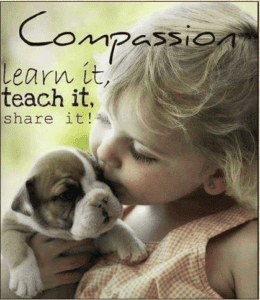 So what does compassion mean when choosing a dental office? Compassion requires the ability to identify with a patient's overall well-being. Relieving pain and suffering is a common attribute of dental practice. Acts of kindness and a sympathetic ear for the patient are all qualities of a caring, compassionate dentist.  We feel that the most important person should be you, the patient. We put you and your comfort at the top of our priority list. Dr. Still sees only one patient at a time, so you will never feel like a number at the bottom of a chart. At Smile Sarasota, compassion is part of the services offered…we care about you, your needs, and you can feel it from the moment of your first contact with our office.
So what does technology have to do with compassion? In the 'Old Days' of dentistry (about 15 years ago!) most dental offices were not digital. X-rays were taken and developed using the 'wet' method and diagnosing from them was not nearly as accurate as the images we are able to view in today's modern office. We can enlarge and zoom in and see details like never before and share these views with the patient on large, overhead monitors so you, the patient, have a clear understanding of the treatment Dr. Still may recommend. We can find out more about your mouth and teeth now than ever before, usually without you feeling a thing.  Smile Sarasota is also pleased to offer another advanced dental technology to our patients: CEREC® is a revolutionary technology that eliminates the need of temporary crowns and multiple visits. At your next appointment, ask the Dr. Still if this technology is right for you! Through the use of this new technology, we can save more of the healthy tooth structure while creating beautiful, tooth-colored porcelain restorations that are durable and metal free.
Dr. Still's motto is to always "do the right thing" for our patients. Most successful dentists and practices outline and follow a comprehensive, health-centered, ideal treatment approach for patient care. Patients will be able to make educated, well-informed decisions about their care. Dentistry is a wonderful profession that has the ability to vastly improve the quality of life, health, well-being, and self-esteem for our patients.
At Smile Sarasota, we make the care of our patients our first concern, and no, this is not always in case in some dental offices whose bottom line tends to be the first concern. Here's a secret. Where you find great service, you're likely to find superior quality. They go hand in hand. It's all about dedication to excellence, and that dedication extends to all aspects. Go to a modern, high tech dentist like ours and find out for yourself what it's like. You will be pleasantly surprised!
We see a lot of patients every day, and let's face it, most of them do not really run to a dentist's office as if they were going for a massage, or have their hair styled. After getting to know us here at Smile Sarasota, our patients leave, hugging us and looking forward to seeing us again. For those who have had extensive work, some actually say that they are going to miss seeing us once their treatment is over. Yes, you've read it right! And it is the most rewarding part of our job: putting smiles back on our patients' faces. We can honestly say that beside the excellent dentistry we provide, hearing these beautiful kind words from our patients is one of our favorite parts of the treatment. We believe we have this effect on patients thanks to the great deal of compassion that comes with our treatments. Dr. Still and his dedicated staff bring the expertise to provide you with a refined, tech-savvy and compassionate experience.
https://www.smilesarasota.com/wp-content/uploads/We-Combine-The-Passion-of-Yesterday.png
483
419
Smile Sarasota
https://www.smilesarasota.com/wp-content/uploads/Smile-Sarasota-web.png
Smile Sarasota
2015-02-11 07:45:39
2020-06-24 15:20:03
We Combine the Compassion of Yesterday with the Technology of Today