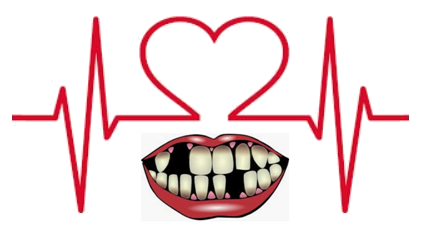 The Health Risk of Lost Teeth
According to the Oxford English Dictionary 'middle age' is defined as between about 45 and 65. The median age in Sarasota is 47, which is actually lower than past demographic studies, but as we know, much of our population leans more toward retirement-aged residents. About 30% of the people in Sarasota County are at least 65 years old, making up the largest age group. This is the demographic where Smile Sarasota sees the most dental problems cropping up. And research suggests that middle-aged people who have lost two or more teeth in the recent past could be at increased risk for cardiovascular disease.
Here are some of the findings:
Studies have shown that dental health problems, such as periodontal disease and tooth loss, are related to inflammation, diabetes, smoking and consuming less healthy diets.
In addition, dental health issues are associated with an elevated risk of cardiovascular disease.
Tooth loss in middle age is likely related to inflammation.
Among adults with 25 to 32 natural teeth at the beginning of the study, those who lost two or more teeth during follow-up had a 23 percent increased risk of coronary heart disease compared with those who didn't lose any teeth. This was true after adjusting for diet quality, physical activity, body weight, hypertension and other cardiovascular risk factors.
People with fewer teeth were also more likely to have diabetes, with the risk increasing 11 percent for every significant decrease in the number of teeth, the investigators found.
Being a current or former smoker was also linked to tooth loss, according to the study at the annual meeting of the American College of Cardiology (ACC), in San Francisco in March of 2019.
For every decrease in the number of teeth, there was an increase in the levels of a harmful enzyme that promotes inflammation and hardening of the arteries.
The study authors also noted that along with fewer teeth came increases in other heart disease risk markers, including "bad" LDL cholesterol levels and higher blood sugar, blood pressure and waist size.
This is a challenging issue for us. Smile Sarasota is constantly educating our patients about practicing good home care and coming to see us regularly so that tooth loss can hopefully be prevented. The leading cause of tooth loss is gum disease. This is why we are always nagging our patients about proper brushing, flossing and if needed, being treated for periodontal disease no matter what your age is. It all comes down to not just treating your teeth…we believe in whole body health and the study outlined here is a perfect illustration of why we care! Periodontal disease can be  treated. Lost teeth can be replaced with implants. But the best answer is to prevent tooth loss and we are here to help you keep healthy teeth and gums for life…and it seems that this can prevent heart disease as well. If you are overdue for your dental checkup, call Smile Sarasota now!
Sources and Credits: Reuters Health, American Heart Association/Epidemiology and Prevention, HealthDay News, WebMD
https://www.smilesarasota.com/wp-content/uploads/Tooth-loss-and-gum-disease.png
233
422
Smile Sarasota
https://www.smilesarasota.com/wp-content/uploads/Smile-Sarasota-web.png
Smile Sarasota
2019-10-14 09:52:19
2019-10-08 11:45:34
The Health Risk of Lost Teeth