Dental Implants Are Not New!
We tend to think of dental implants as a modern marvel, and in their current form, they are. But what many people don't realize is that the idea behind dental implants has been around for centuries. In fact, the very first dental implant is attributed to the Mayans and dates back to 600 AD. It only took us 1,400 years to develop a tooth replacement of a similar kind!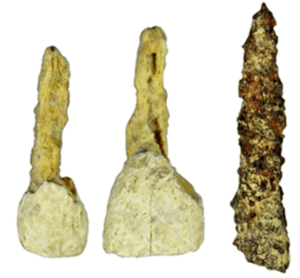 The most notable implant discovery came in 1931, when an archeologist in Honduras found the mandible of a Mayan woman thought to be in her twenties. The mandible contained three tooth-shaped seashells inserted into the sockets that once held teeth. At first, scientists believed the shells were inserted post-mortem, but in 1970, a curious dental academic discovered that bone had grown around the seashells, meaning they served as tooth replacements while the woman was alive.
Dental implants were not exclusive to South and Central America, though. Ancient Egyptian mummies have been unearthed with gold wires implanted in their jawbones. In the Middle East, skeletons have been found with ivory implants. Most recently, anthropologists discovered an iron implant in the jawbone of a Roman soldier.
The father of the modern dental implant, Swedish orthopedic surgeon Per-Ingvar Brånemark, made his implant discovery in the mid 1960's. While researching bone healing, he discovered that bone tissue would fuse to the metal titanium. Over the next several years, he performed experiments and published studies, eventually commercializing implants in 1978. Today, millions of implants have been placed under his name, and even more implant companies have used his patent.
It's hard to believe that implants in their modern form have only been around for just over 40 years. But with thousands of years in the making, it's no wonder they have maintained a 95-98% success rate, making them popular with dentists and patients alike. If you have missing teeth, call us today for a consultation to learn more!
https://www.smilesarasota.com/wp-content/uploads/Dental-Implants-are-Not-New.png
419
452
Smile Sarasota
https://www.smilesarasota.com/wp-content/uploads/Smile-Sarasota-web.png
Smile Sarasota
2015-04-06 08:42:49
2020-07-22 14:53:02
Dental Implants Are Not New!