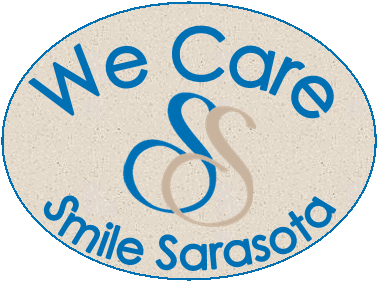 "Patients don't care how much you know, until they know how much you care."
This is a saying that has been credited to many people and the saying appears to have started in the medical profession, emphasizing that caring for patients is just as important to them as a professional's book knowledge. Yes, Dr. Still is a fantastic dentist and uses all the latest and greatest techniques; Yes, our office is state-of-the-art and totally digital; Yes, our staff members have been a part of Smile Sarasota for many years, some of them 15 years or more; Yes, our office is very pretty…all of this is well and good, but if we don't care about YOU as a person and not just a patient, what good is all of that?
We pride ourselves in patient-centered care, offering personal and focused attention. Patients want to know you understand the situation and the problem they are experiencing. We feel that practicing dentistry is a matter of the heart as much as the hands and head. As a team, we are especially interested in making you feel right at home. We always put your needs first and want to make sure our patients know how much we care.
One of the worst things in the world is when a patient feels invisible, unimportant, unacknowledged, marginalized, or minimized in any way. We understand that patients may appreciate what we do, but they will never fully realize all that we do for them while they're in our care. But they will long remember whether or not they felt cared for. We care.
https://www.smilesarasota.com/wp-content/uploads/We-Care.png
282
378
Smile Sarasota
https://www.smilesarasota.com/wp-content/uploads/Smile-Sarasota-web.png
Smile Sarasota
2016-02-15 08:53:53
2020-04-21 11:33:58
We Care