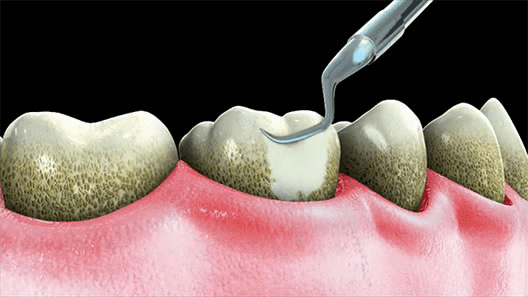 I ONLY WANT TO HAVE MY TEETH CLEANED!
Many of our new patients here at Smile Sarasota ask "Why do I need to see the dentist for a comprehensive exam before I can have my teeth cleaned? I only want a cleaning!" Well, to be quite blunt…in the state of Florida, IT'S THE LAW! Here is the exact wording of that law:
Title XXXII REGULATION OF PROFESSIONS AND OCCUPATIONS
Chapter 466 DENTISTRY, DENTAL HYGIENE, AND DENTAL LABORATORIES
466.024 (2) 1. A dentist licensed under this chapter or a physician licensed under chapter 458 or chapter 459 must give medical clearance before a dental hygienist removes calculus deposits, accretions, and stains from exposed surfaces of the teeth or from tooth surfaces within the gingival sulcus.
On a more practical level, we can only determine what type of cleaning a new dental patient needs with a comprehensive examination of the teeth and gums. We will also assess tooth structure and identify many other potential issues that may preclude a teeth cleaning. Also, the information we gain through your medical and dental histories along with the various assessments made along the route of learning about your oral and general health leads to preventive and treatment planning that will address your unique situation. Some of the things determined at your comprehensive exam are:
Do you have signs of Oral Cancer?
Do you have Gum Disease?
Do you have signs of broken teeth, broken fillings, or cavities?
Are your X-rays current?
What kind of teeth cleaning do you need?
If you wish to schedule a cleaning the same day as your initial exam, this can be done. Our initial examination combined with a cleaning takes about 2 ½ hours due to its comprehensive nature and the fact that our philosophy is to get to know you so we can determine the type of dental treatment that is perfect for you. You will become healthier both orally and in general. To schedule your comprehensive exam with Dr. Still and your first teeth cleaning appointment with one of our excellent hygienists, give us a call at 941-957-3311.
https://www.smilesarasota.com/wp-content/uploads/I-Only-Want-to-Have-My-Teeth-Cleaned.png
297
528
Smile Sarasota
https://www.smilesarasota.com/wp-content/uploads/Smile-Sarasota-web.png
Smile Sarasota
2015-01-27 07:34:06
2020-04-21 11:25:22
I ONLY WANT TO HAVE MY TEETH CLEANED!