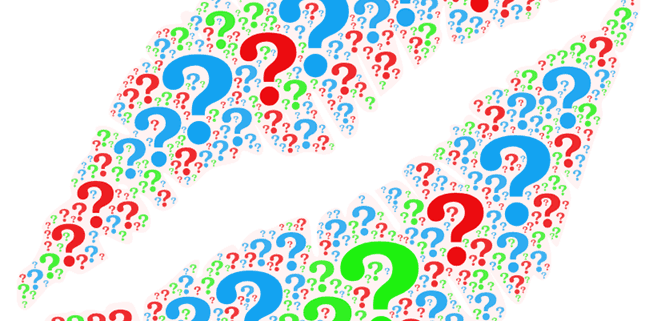 There Are No Dumb Questions!
As a new patient coming in to our Smile Sarasota dental practice and meeting Dr. Still for the first time, you may have questions but once you arrive, they may fly out of your head.  It's a good idea to make a list of your questions and concerns prior to your first visit and that will help make the experience a lot better and ease your mind. Here are some common questions and Dr. Still and our awesome team are always glad to take the time to answer them for you! We have provided some links to some of our previous Blogs that will be useful, so take a look at those too.
"The ability to ask the right question is more than half the battle of finding the answer."
Thomas. J Watson
What can I expect during my comprehensive exam on the first visit?
What's my oral health situation right now and what can I do to improve my oral health?
Will the staff review the cost of procedures before treatment is done?
How are instruments sterilized?
Can you do a crown in one day?
I am apprehensive about dental work…What can I do?
I'm interested in changing the shape of my teeth. What options are available?
What causes cavities?
What is the best way to get my teeth whiter?
How safe are dental X-rays?
Is it safe to have silver (amalgam) fillings, or should I have them replaced with the tooth-colored ones?
Will you explain what's involved with the procedures recommended?
So…bring your list of questions and never hesitate to ask! We will be posting another Blog about what to ask our Hygienists also, so stay tuned. Smile Sarasota is here for you!
Sources and Credits: Colgate.com, Best Health Magazine
https://www.smilesarasota.com/wp-content/uploads/questions.png
486
657
Smile Sarasota
https://www.smilesarasota.com/wp-content/uploads/Smile-Sarasota-web.png
Smile Sarasota
2018-10-22 09:29:29
2020-03-31 17:00:35
There Are No Dumb Questions!