Case Presentation
Patient info: Female, mid 70's, non-smoker and no history of dental disease.
Chief Complaint: Fix and lighten look of her teeth.
Expectation of dental treatment: Patient wanted the cosmetic appearance of her teeth changed without having to commit to orthodontic treatment. 
Clinical Examination: The patient's cosmetic desires were discussed. The patient wanted to straighten her teeth as much as possible and wanted to make them lighter in color. The patient stated she was not willing to go through orthodontic treatment due to her age and the long-term commitment involved. Tooth shade options were reviewed with the patient to select her desired color. 
Top View: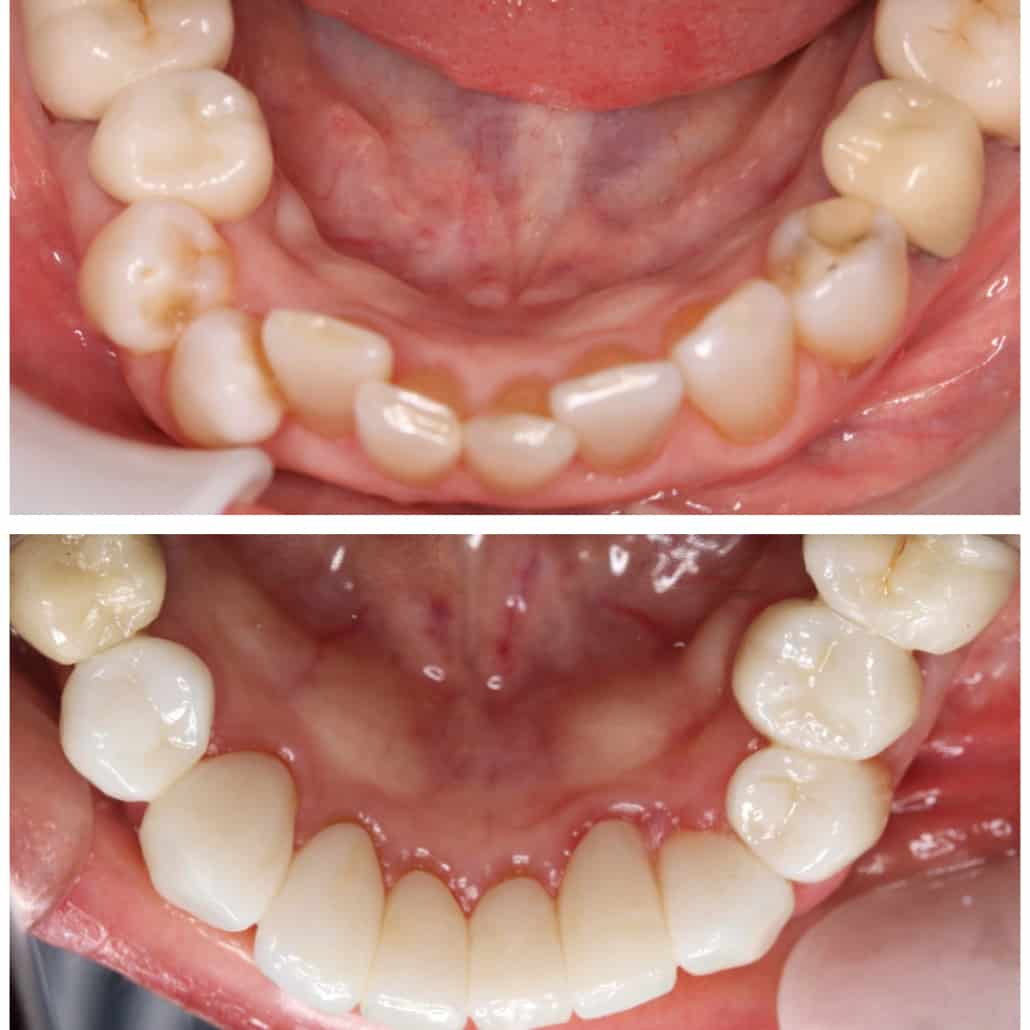 Impressions of both the upper and lower arch were taken to make a wax up. A wax up is a dental diagnostic procedure in which planned restorations are developed in wax, on a cast, to determine the optimal clinical and laboratory procedures necessary and capable to achieve the desired esthetics and function. The patient would like to restore her upper and lower front teeth. 
Treatment plan with options: The wax up was reviewed with patient and the patient was very happy with the aesthetics. The patient was advised that not all of the lower crowding would be able to be fixed without orthodontic treatment. 
Front View: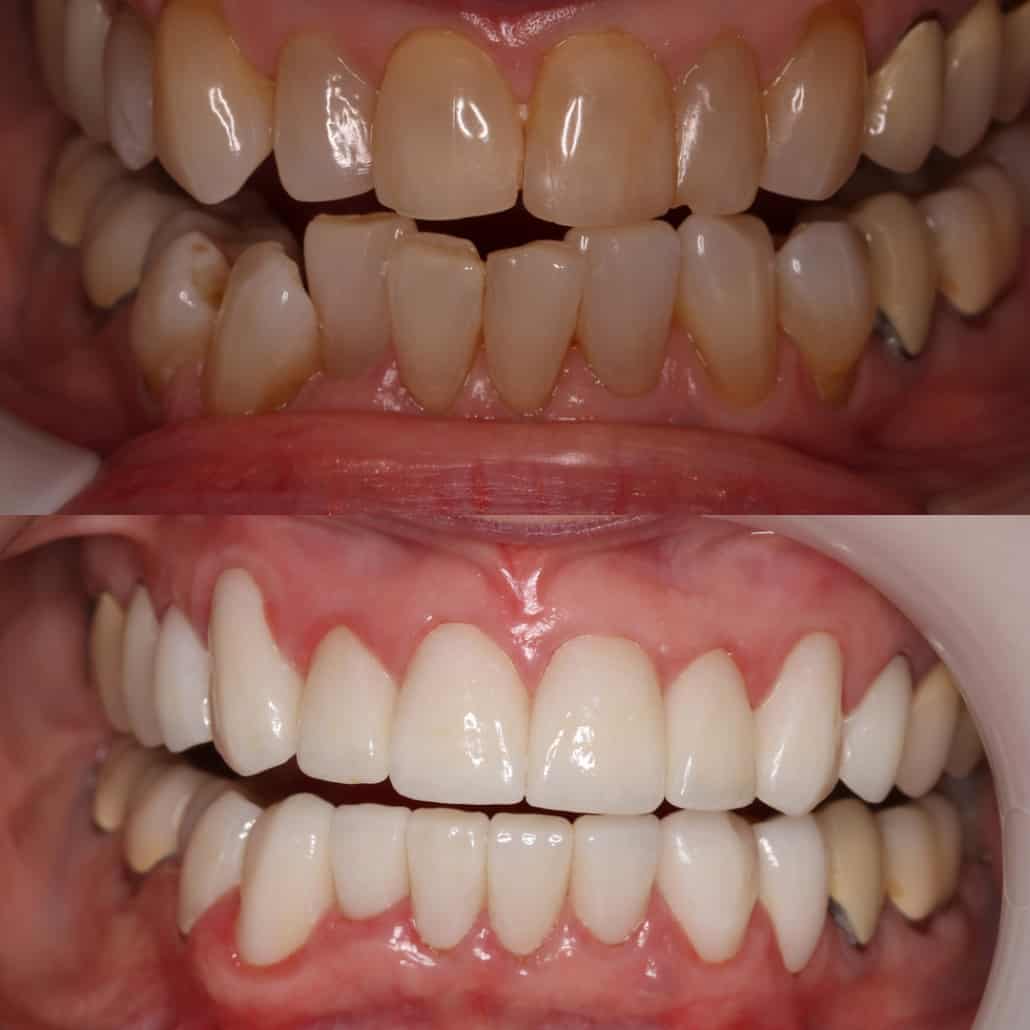 The patient was incredibly pleased with the entire case as completed. Most of the tooth crowding has been fixed and the patient was very pleased with color and shape of crowns. The patient was advised to protect these teeth, a custom bite guard should be made to protect the crowns.
https://www.smilesarasota.com/wp-content/uploads/patient-1-before-after-front.jpg
1080
1080
Smile Sarasota
https://www.smilesarasota.com/wp-content/uploads/Smile-Sarasota-web.png
Smile Sarasota
2021-12-29 13:33:48
2023-03-30 22:26:55
Correction Without Ortho