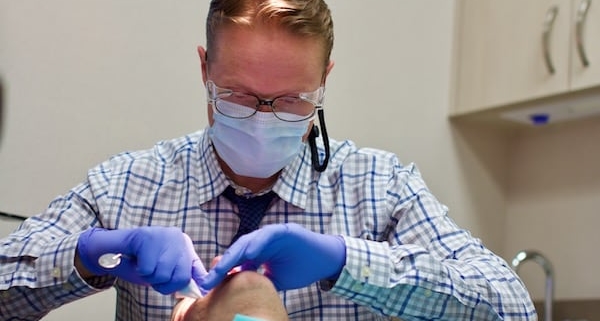 Can I Skip my Dental Exam?
"Is seeing the doctor and getting x-rays really necessary just to get my teeth cleaned?", is a common question asked when new patients call to schedule an appointment here at Smile Sarasota. Most patients are generally looking to have a cleaning appointment with one of our hygienists hoping to bypass the x-rays and exam. The initial exam with the doctor allows us to carefully examine your medical and dental history to better help us put you on the correct route of dental treatment.
"The accurate health/dental history may provide important and valuable information for the dentist prior to the beginning treatment. All dentists should take health histories initially and update the same periodically as necessary. A health history form can address:
-Health conditions or illnesses that may affect or be affected by dental treatment.
-Medications that a patient is currently taking that will have a potential drug interaction with the local anesthetic or other drugs the dentist may prescribe that may affect dental treatment or a patient's other health condition(s); and
-Reason a patient is seeking care."
Our new patient exams are jam packed with valuable information to better assess your health care needs. The doctor will have a full mouth set of current x-rays, check for any TMJ (Temporomandibular Joint) dysfunctions/clicking in your jaw, perform an oral cancer screening exam and carefully perio probe (an instrument used to establish the state of health of the periodontium/gums). At that point, Dr. Still will recommend the correct course of treatment for a healthy dental future.
If you are new to the Sarasota area or consider yourself a "snowbird" looking for a southern dentist during your winter stay in Florida, contact us here at Smile Sarasota. We will get you on track for a happy and healthy smiling future.
https://www.smilesarasota.com/wp-content/uploads/teeth-cleaning.jpg
400
600
Smile Sarasota
https://www.smilesarasota.com/wp-content/uploads/Smile-Sarasota-web.png
Smile Sarasota
2020-06-11 11:11:05
2020-07-22 14:29:45
Can I Skip my Dental Exam?