A Blood Pressure Surprise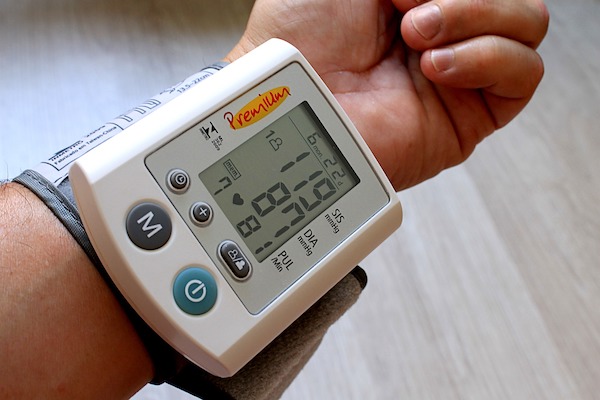 There have been many times that patients new to Smile Sarasota were surprised when we asked them to extend their arms so we could take their blood pressure. Surprised looks were then followed with questions such as "Why is this necessary?" or "I've been going to the dentist at least every six months since I was a child and have never had my blood pressure taken in a dental office."
So, why does Smile Sarasota take your blood pressure? We are a dental office not a medical office. The reason we take your blood pressure is simple – it's because blood pressure is related to your health and we are health professionals. Your mouth is not a separate entity! Your oral health is directly related to your overall health and we have an obligation as part of your healthcare team to do our best for you. There are many reasons why Dr. Still and our staff take blood pressure readings of most of our adult patients at every appointment. Here are the main reasons:
Your blood pressure reading tells us a lot about your overall health.
Taking a blood pressure reading at your first visit, which is most often a complete exam gives us a base line of your blood pressure.
If you already have cardiovascular disease and taking medications, the readings lets us know how controlled your condition is, how it is affected during different times of day, and how our office and our dental procedures affect your blood pressure.
There are some medications we may prescribe or give you that may affect your blood pressure. This is one of the reasons we update your medical history yearly.
Some patients visit us more often than their medical doctor. Taking your blood pressure can help diagnose an unknown hypertension or cardiovascular condition. Often, Dr. Still will communicate this information to your family doctor, to help with your overall health.
Your blood pressure measurement provides important information to Dr. Still, your physician and you. In addition, any situation that causes stress can increase blood pressure — even undergoing dental work. If your blood pressure is already high, it could result in a dangerous situation, and in a worst-case scenario, prompt a heart attack or stroke. Even if you are taking medication for hypertension, your blood pressure should be monitored. If your blood pressure reading is higher than normal, Dr. Still will likely refer you to a physician for further testing. A diabetes screening may also be recommended if your blood pressure is high. If it's extremely high, we will postpone your dental treatment until you have seen your physician..
Sources and Credits: RDH Magazine, DearDoctor.com, heart.org  
https://www.smilesarasota.com/wp-content/uploads/blood-pressure.jpg
400
600
Smile Sarasota
https://www.smilesarasota.com/wp-content/uploads/Smile-Sarasota-web.png
Smile Sarasota
2017-04-24 07:36:22
2021-07-20 15:02:55
A Blood Pressure Surprise