What's new at Smile Sarasota?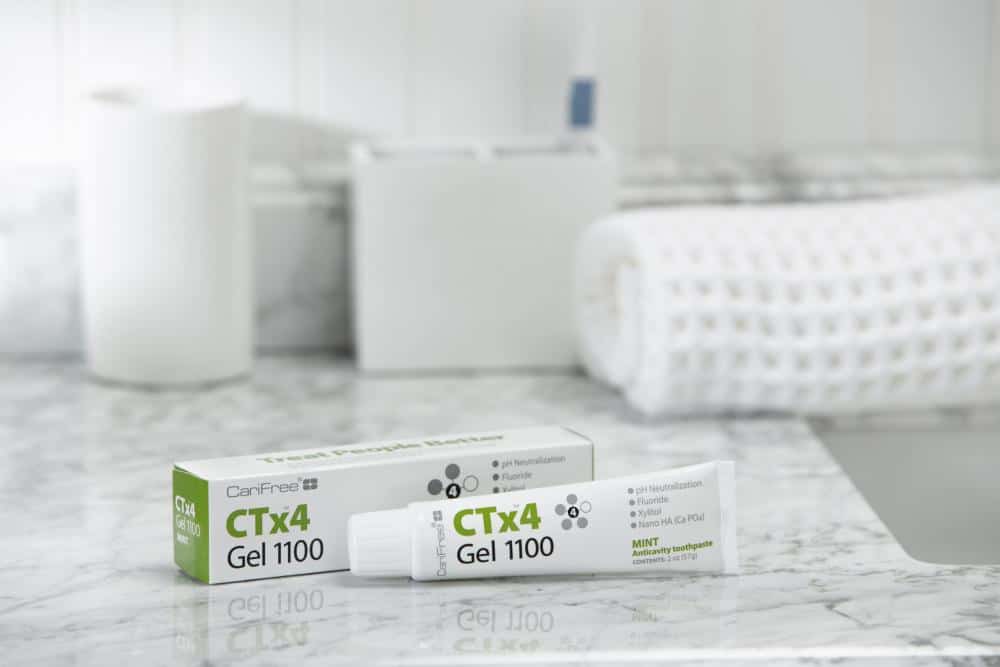 Ever wonder why you still get cavities no matter how meticulous your at home oral care is? Are you frustrated because you know others who rarely brush or floss and never seem to have any dental issues? Is being prone to cavities a real myth? Cavities are caused by bacteria imbalance in your mouth. When your dentist fixes your cavity, they only repair the direct spot of the infection, not the imbalance of the bacteria itself.
Many can find this a very frustrating problem to deal with. Until recently, dentists have tried to combat the problem by encouraging good oral hygiene. However, sometimes it is not that simple. CariFree designed products with elevated pH levels to neutralize decay-causing bacteria by going directly to the source. CariFree's CTX 4 gel toothpaste comes in two options, 1100 and 5000 to offer different levels pH neutralizers to fight bacteria. CTX 4 gel toothpastes are safe to use every day, are non-abrasive, and are highly effective and scientifically proven to combat the start of cavities through remineralization.
Purpose:
pH neutralization
Neutralizing decay causing acids
Fluoride for remineralization
Indicated for:
Ages 6+
Patients with active decay
Patients with high/extreme high risk for decay
Patients with acidic destructive diets
Patients with bad breath
Patients with sensitivity
Patients undergoing cosmetic/restorative treatment
Patients with dry mouth/medication induced xerostomia (dry mouth)
Patients currently using whitening products
CTX 4 gel toothpaste 1100 can be found on Amazon if you or your dentist think you need an extra boost. CTX 4 gel toothpaste 5000 can only be provided by a dentist. If you would like to know more or feel that you would be a good candidate for this toothpaste to help fight against bacteria causing cavities, speak to Dr. Still or the dental professionals at Smile Sarasota at your next dental visit!
https://www.smilesarasota.com/wp-content/uploads/4222_Lifestyle_CTx4_Gel_1100-scaled-1000x667-1.jpg
667
1000
Smile Sarasota
https://www.smilesarasota.com/wp-content/uploads/Smile-Sarasota-web.png
Smile Sarasota
2022-05-24 10:08:06
2023-03-30 22:23:43
What's new at Smile Sarasota?