The Artists Behind Your Dental Crown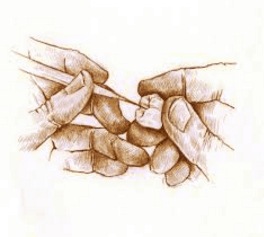 After obtaining your dream smile at Smile Sarasota, much of the credit can easily be given—and rightfully so—to Dr. Still, who prepares your tooth and then places your crown. What most people may not realize is that behind the scenes is an equally talented artisan who created your crown. Good dental porcelain in the hands of a skilled dental laboratory technician can make for spectacular tooth imitations by mimicking tooth enamel perfectly. This is one of the reasons why long-lasting, great looking crowns and veneers are worth every penny. They require the expertise of a team to produce your desired results.
Dental laboratory technology is the art, science and technology of designing and manufacturing for replacements of natural teeth. Our dental laboratory technician communicates and collaborates with Dr. Still to plan, design and fabricate dental prostheses for individual patients. Another important aspect of great labs and technicians is the fact that they use only the best materials – if you see ads for offices who tout cheap crowns and bridges, count on the fact that the materials used are inferior and will not last. Dr. Still works exclusively with only two local laboratories and he has been with them for many years. These are not big, commercial labs, which means he works one-on-one with the same technician to achieve the very best results, both functionally and aesthetically, using superior materials.
A dental lab technician's work is both a science and an art. Since each dental patient's needs are different, the duties of a dental laboratory technician are comprehensive and varied. They work directly with Dr. Still by following detailed written instructions and using impressions (molds) of the patient's teeth or oral soft tissues to create your crown. Did you know that it can take up to eight hours total to make one crown?!
As the "artist" who must design and fabricate many different dental appliances, our dental laboratory technician serves a unique role on our professional dental team. The technician works with wax and a variety of metals, creating complex structures that duplicate tooth form and color using acrylic resins and porcelain.By fabricating aesthetic dental prostheses that work well and by improving the patient's smile, our dental laboratory technician influences not only patient's physical and dental health but also improves his or her confidence and self-esteem.
In researching information for this blog, we came across a bit of a different twist on dental lab technicians. Gary Archer is famous for creating teeth to make our favorite Hollywood stars look…well…ugly in most cases! Think Austin Powers, Interview With a Vampire…
Check out this interview with Gary:
https://www.smilesarasota.com/wp-content/uploads/The-Artist-Behind-Your-Dental-Crown.png
237
264
Smile Sarasota
https://www.smilesarasota.com/wp-content/uploads/Smile-Sarasota-web.png
Smile Sarasota
2016-01-18 08:39:56
2020-04-27 10:03:37
The Artists Behind Your Dental Crown