Smile Sarasota Reaches Higher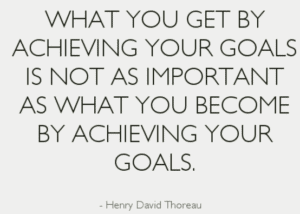 From time to time we ask our patients to review our practice or fill out a survey about their experience in our office. Most surveys have check boxes and most businesses are happy when the customer checks the 'Satisfied' checkbox. At Smile Sarasota, we believe in reaching higher and making you feel not only satisfied – we want to exceed your expectations and make you feel special.
It's sad to say but most people actually come into a dental office expecting the doctor to be running late in getting to them. They expect problems with their bill. They expect difficulty in getting appointments convenient to their schedule or a host of expectations. Smile Sarasota goes to great lengths to assure that these things don't happen in our office.
Amazon.com CEO Jeff Bezos described exceptional customer service this way: "We see our customers as invited guests to a party, and we are the hosts. It's our job every day to make every important aspect of the customer experience a little bit better."  "WOW" customer service is about exceeding patient expectations, going the extra mile, and doing all the little things that add up to an overwhelming positive experience.
It's not just about teeth. Dentistry is a relationship business. Demonstrating a strong commitment to customer service, education and home care, results in patient appreciation of the interest the dental team has in their well-being rather than simply treating problems. When patients recognize that Smile Sarasota is not only focused on prevention and at-home oral health care, but on you as a person, they will more likely partner with our practice for a lifetime of excellent oral health care. We want to give you WOW service!
So if you feel we have reached higher and have exceeded your expectations, please refer your friends to us! And it would mean so much to us if you posted a Review on Google or FaceBook, or even just a quick email and let us know that we 'WOW'D' you!
Like us / Review us on Facebook
https://www.smilesarasota.com/wp-content/uploads/Smile-Sarasota-Reaches-Higher.png
396
554
Smile Sarasota
https://www.smilesarasota.com/wp-content/uploads/Smile-Sarasota-web.png
Smile Sarasota
2016-06-20 10:25:03
2020-04-21 11:16:15
Smile Sarasota Reaches Higher