Why Patient Feedback is Important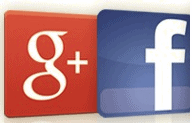 Smile Sarasota and Dr. Adam Still are so grateful for all the great reviews our patients post on Google and other sites. It means a lot to us to hear that you are happy with the care Dr. Still and and our great staff provide and we do our "Happy Dance" each time we receive a stellar review. 
Smile Sarasota received an online review a while back that was less than stellar and we thought, 'Oh no! Someone was disappointed'! So why are we pointing out a negative review? Are we crazy?  No business likes to hear that they did not meet someone's expectations, and we actually looked at this as a learning situation. It stimulated us to take a closer look and review the way we do things. We appreciate that this patient was honest about their perceptions and we pledge to continue to improve our communication skills so that there will not be any misunderstandings in the future.
Additionally, we feel that it's important to respond to negative online reviews, which we did. Making a thoughtful response to online reviews shows we acknowledge patient concerns and are proactive in improving their experience at our practice, or in some cases, wishing them well and letting them know we are happy they found another practice that was a good fit for them.
We have also found that dental patients sometimes use poor reviews as a means of retribution because they didn't feel heard or they had unfulfilled expectations. We want you to know that we are always open to hearing your concerns, are ready to address issues as soon as they occur, and that we are receptive of suggestions and criticism. Ultimately, we can't prevent someone from saying negative things. Some people are just never going to be happy no matter what the circumstance. It is our hope that if you have a concern, you will give us the chance to discuss it personally with you before you write a negative review. We coach our team to always make patient satisfaction the top priority and consequently, we have a practice full of happy patients! And by-the-way, we have over 50 reviews and all but a couple are 5 stars!! Happy Dance!
Please take the time to read some of our reviews here and post one of your own to let everyone know how much you love Smile Sarasota!
https://www.smilesarasota.com/wp-content/uploads/google_my_business.png
512
512
Smile Sarasota
https://www.smilesarasota.com/wp-content/uploads/Smile-Sarasota-web.png
Smile Sarasota
2018-04-30 09:04:29
2020-03-31 15:55:58
Why Patient Feedback is Important