Dentistry is Not a Commodity!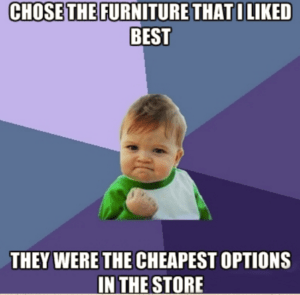 We are seeing an unfortunate trend in today's dentistry.  We are a consumer driven society conditioned to "shop around" for the best deal.
When we want a new pair of shoes or a new TV, we tend to shop around for the best price on these items.  Why?  Because regardless of where we end up buying these items, they are, in the end, the same product.  The same is NOT true with dentistry. Unfortunately insurance companies have perpetuated this mindset.  They have conditioned their member to believe they have to "choose someone off the list" as if the consumer should really not have any say in the matter of where THEY feel the most comfortable.  We have many patients who have left their previous practice because of rude staff, insufficient explanation of why treatment is needed, "selling" the patient products and services they don't need or want and basically being treated like cattle on a processing line.
Our patients have chosen us and placed trust in us as they know that health care is NOT a commodity.   Most of us would agree we would NEVER shop around for a cardiologist so why do we look for the $39.99 special in dentistry?  Depending on which dental office you go to, there are different levels of service provided, different skill sets of the dentist, different levels of care provided, different labs used, different technology and materials, varying time spent with each patient and a different overall patient experience.  Dentistry is both an art and a science combined with skill and judgement that only comes with specialized training.
At Smile Sarasota our patients tell us we're like an extension of their own family.  Our staff is friendly, professional, prompt, courteous, and truly cares about YOUR needs.  Dr. Still is a perfectionist and is meticulous with his work.  He is caring and genuine and believes that building a lifelong relationships with someone you trust should be at the center of the patient experience.
https://www.smilesarasota.com/wp-content/uploads/Dentistry-is-Not-a-Commodity.png
441
448
Smile Sarasota
https://www.smilesarasota.com/wp-content/uploads/Smile-Sarasota-web.png
Smile Sarasota
2015-09-23 14:09:43
2020-04-07 11:11:04
Dentistry is Not a Commodity!